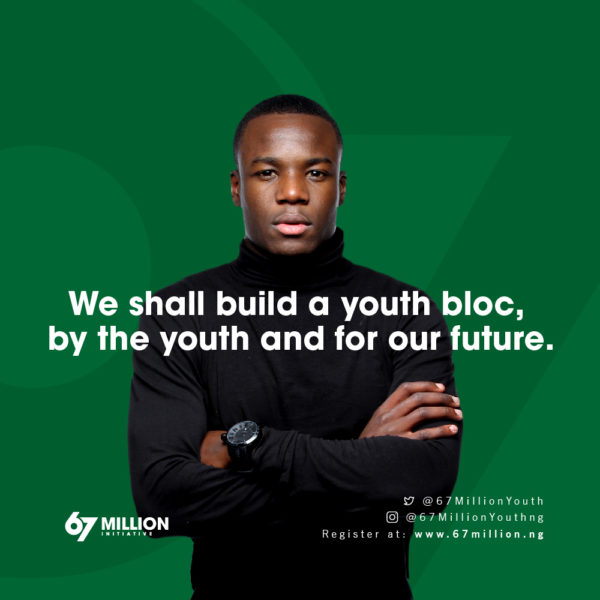 Muhammad Sani Abdullahi, Commissioner for Budget and Planning, Kaduna (APC), Asuquo Ekpenyong, Commissioner for Finance, Cross River (PDP); Mark Okoye Commissioner for Budget and Planning, Anambra (APGA), Maryam Laushi (Not-To-Young-To-Run), Adebola Williams (Co-Founder RED Media), Luqman Edu (CEO FilmoRealty) and Moji Rhodes (first female Deputy Chief of Staff, Office of the Governor of Lagos) and others have joined hundreds of youth delegates to call for increased youth representation in Nigerian politics under the aegis of the 67 Million Youth Initiative.
Launched yesterday, Thursday, 12 July, 2018, the multidisciplinary pressure group brings together young people aged 45 and below from diverse political affiliations, ethnic background, and religious inclinations to advocate for increased youth representation at the state and federal levels of government.
The initiative is led by almost two hundred delegates made up of political advocates, corporate and business professionals, activists, and more – those fuelled by the desire to usher in the next generation of leaders and change-makers in the Nigerian political eco-system at the shortest possible time.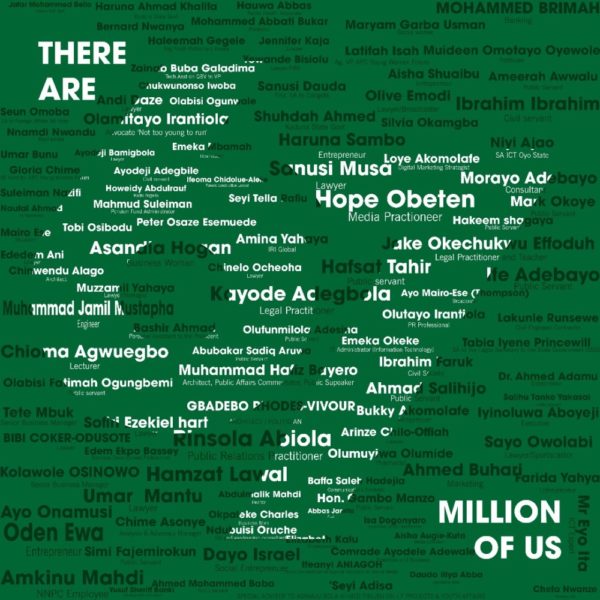 "Following the increasing clamour for youth representation in government at all levels, the delegates of the 67 Million Youth Initiative have come together to press towards better inclusion in Nigeria's leadership and political dynamics while contributing our collective goodwill and influence to driving accelerated development for all citizens," said Luqman Edu, a trustee of the group.
"While we are going to play our roles as citizens in the forthcoming elections, the initiative is not just about 2019, it is a platform to amplify the voices of the Nigerian youth moving forward. It will ensure that there is a voice for the next generation in politics and governance across party lines and irrespective of religious and tribal affiliations."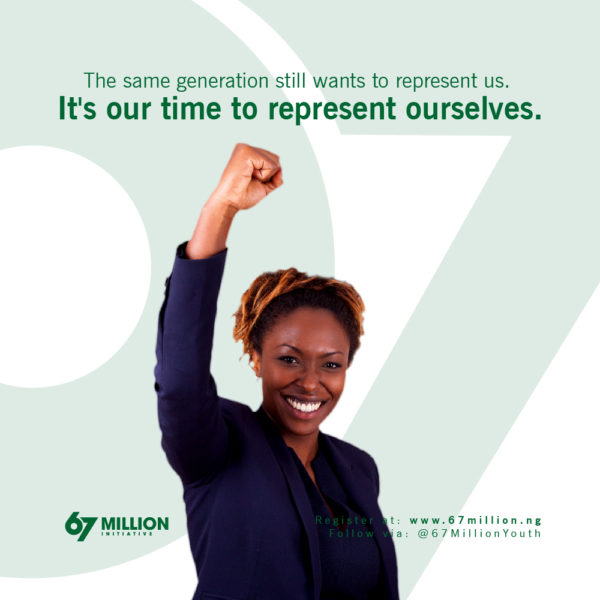 The Initiative's delegate roll call is a fine mix of politically active youth including Abdulmumin Jibrin, Aisha Augie-Kuta, Aisha Osori, Banky W, Comrade Ayodele, Dayo Israel, Barrister Ismael Ahmed. Kayode Adegbola and Umar Mantu
The 67 Million Initiative is expected to hold a convention in the next few weeks to elect Directors-General for each geo-political zone with a view to driving the objectives of the Initiative at the grassroots.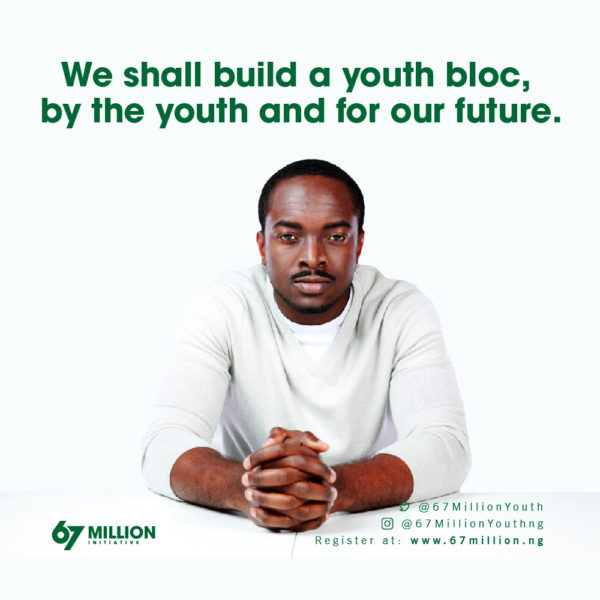 Visit www.67million.ng to join the Initiative and see the full list of delegates.